To New Beginnings
In India, we always pray to the almighty Ganesha when we start anything great. And here is my new beginning, where I start this blog by remembering Lord Ganesha.
There is a time in the year where people celebrate a festival when they welcome Ganesha home. They pray, eat, celebrate the arrival, and wish for good luck for the coming year. After 11 days, it's time to bid farewell to the god by immersing him in rivers, lakes, or any water body and wishing for him to return again next year.
Over these years, people have polluted rivers by immersing massive idols that lead to a lot of plastic, chemicals going into the water body. In the past few years, people have been more conscious of making the idols more environment-friendly. I have seen people having seeds in the idol, so they immerse them in their backyards or balconies, instead of polluting rivers and have beautiful plants grow and stay with them marking their luck.
This was where I got inspired. I watched a video one morning of someone making Ganesha with turmeric and I thought to myself, what I could do. I looked around my pantry and saw some coffee grounds in my coffee filter, I thought coffee is good for plants once immersed in my garden so I decided to use it.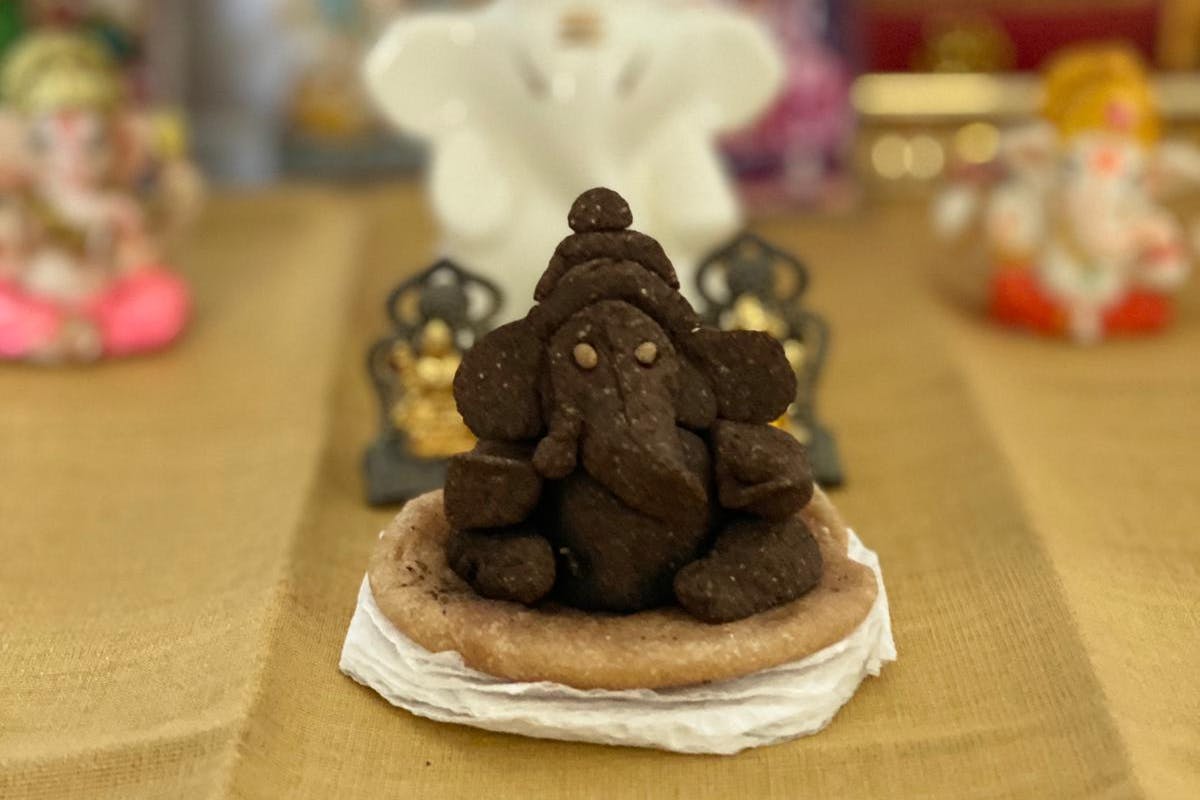 This was the first time I did this and I was glad I used environment-friendly ingredients to make my first ever Ganesha and that gives us a feeling of accomplishment and I instantly know I am on the right path of caring for the environment.
So, I dedicate this first post to new beginnings with the blessings of our Lord Ganesha.
Ganpati Bappa Morya!
Credits : Cover Photo by Danielle MacInnes on Unsplash